Moeen Ali was well aware of the precise time he needed to withdraw from Test cricket. He'd earned a long-awaited recall to the England squad and was part of an action-packed encounter against Leeds. However, in that Test and the subsequent one at The Kia Oval, he was unable to focus completely.
It wasn't that he was indifferent. Not at all. However, after a few years in short-format cricket, he discovered he lacked the ability to thrive in Test cricket.
"To be honest, I felt like I was finished," he admits today. "I was expecting to play in the last Test – there were a few benchmarks I wanted to achieve – but when that game was called off, I realized that was it.
Focus shift
"Headingley was a fantastic victory, but I found myself unable to focus. I've made hasty shots and had bad games in the past. However, I had the distinct impression that I was not a part of it. That is a sensation I have never experienced before. It's not that I didn't want to perform; I simply didn't feel completely committed.
"You make an attempt. I just struggled to get into the zone when bowling, hitting and fielding. And the more I tried, the more I realized I couldn't do it. When I've rejoined the squad in the past, it's taken some time, but once I'm back, I'm all in. However, I was unable to complete that series.
However, the decision's origins go far further back. Moeen has been feeling disconnected from the Test team since he lost his full central contract at the conclusion of the English summer of 2019. And, without that contract to fall back on, he began prioritizing franchise possibilities. He now acknowledges that it led him "along a different road" than the rest of the squad.
"That did upset me a little bit," he recalls of being denied a full central contract. "I felt as though I played poorly [at Edgbaston in 2019] and was duly dropped. However, I thought I had reached the pinnacle of my bowling at that time " If you look back today, I did not play in the World Cup's latter stages. We then had a Test against Ireland, which I bowled little in, followed by two days of preparation for the first Ashes Test. Due to the weather on those days, I bowled inside " As a result, I did not get the preparation I desired and did not bowl well in that game. However, I felt as if I was still at the top of my game. Prior to that, I was bowling as well as I had ever bowled in Test cricket " And then I was unsuccessful in obtaining a contract. I had requested a break and was informed that they were uncertain how much I would play. It was very discouraging at the time. As a result, I resolved to persevere and play franchise cricket." " However, it may have taken too long for me to reintegrate into the team. I didn't receive enough first-class cricket, and by the time I was called up for that one Test in Chennai, I had taken a different route.
Beauty of Test Cricket
Moeen Ali was pulled from the 2019 Ashes after a difficult spell at Edgbaston.
"Test cricket is incredible," he adds. "When you're doing well or having a fantastic day, it's a much superior experience than any other version of the game. It's more satisfying, and you feel as if you've earned it. It is very unusual to bowl badly and takes five wickets, or to play poorly and take a hundred. You've done an excellent job. " " My highlights are undoubtedly the hat-trick at the Oval and the 2015 Ashes. There have been several really excellent moments, but I believe these are the two that stick out the most.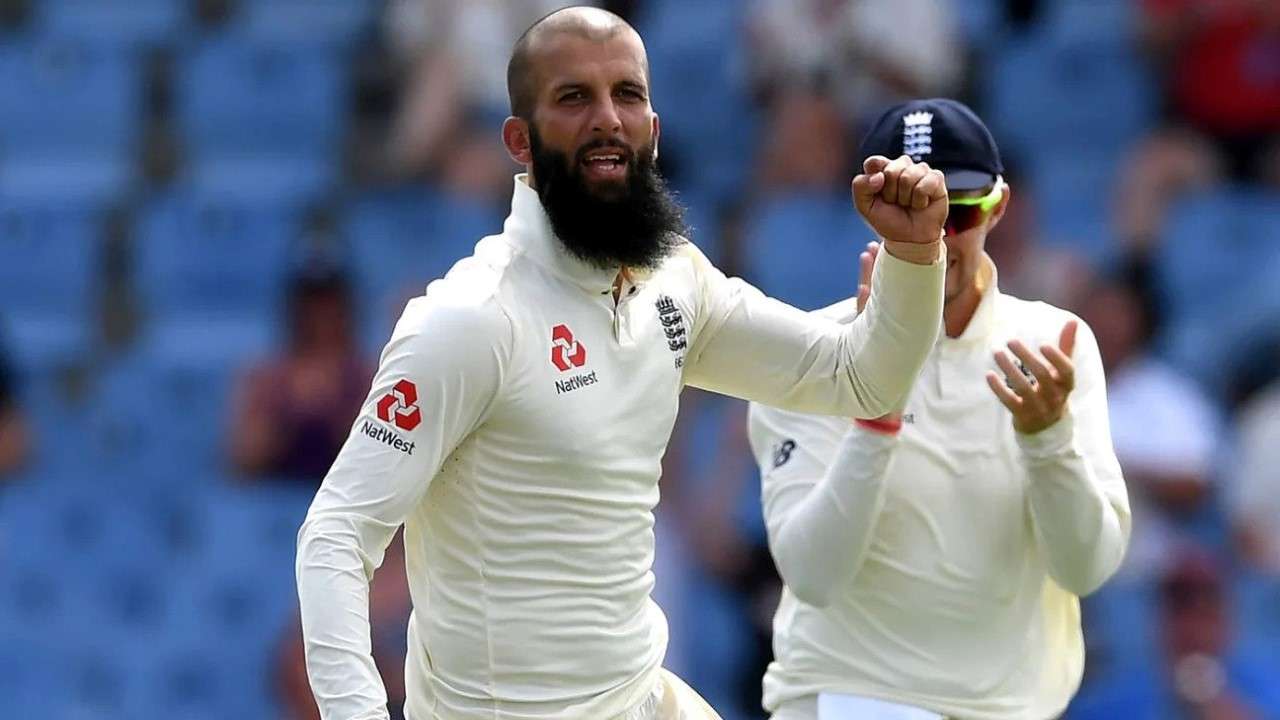 Crowd Support
"I took pleasure in being a crowd-pleaser. When you cross a line, such as with a great cover-drive, and the audience applauds… The buzz – the loudness – that you experience at Lord's is unlike anything else in the world. Additionally, I'll miss the roar at Edgbaston." " However, the greatest was when I batted against South Africa at Old Trafford in 2017. (he made an unbeaten 75 from 66 balls). I was just attempting to play a large number of shots and it was working. The crowd was going insane, and my kid was of legal drinking age. Following that day, he developed a strong affinity for cricket.
"I've had some incredible support. However, there is one fan organization that I would unquestionably praise: the Barmy Army. There was a period when I wasn't playing well, and they continued chanting my name and encouraging me throughout the day. They were always on your side, regardless of the circumstances and are an incredible bunch of fans; they are the lifeblood of English Test cricket."
This winter, a part of me was thinking about the Ashes. I would have liked to return and perform better since I did not do well the previous time. However, I felt as if I couldn't sustain it for that long. It's such a long journey without me. If I felt the way I did in India when I was there, I'm sure I'd quit after one match. Thus, it is concluded."
He acknowledges that he will miss it. He is particularly aware that he will miss the rush of pleasing a sold-out audience.
Moeen is satisfied with the ball. Indeed, he acknowledges that he has probably exceeded his potential as a player who grew up identifying as a hitter who bowled a bit. While he is adamant about not dwelling on regrets, he acknowledges that there is a feeling of "wasted" potential around his batting.
"I never imagined I'd get this many," Moeen says of his 195 Test wickets. "I recall taking 50 Test wickets; it felt incredible. However, from a bowling standpoint, I felt as if I could knock anybody out with my finest ball. That was an incredible sensation. Additionally, it's usually good to have the best players out. That is something I am very proud of.

"And with the bat… well, first, I got a distinct impression that I was attempting to score a hundred. And I used to like that sensation because it made me feel really like a batsman.

"However, I was a member of a team as a bowler at the time, and I focused more on my bowling in practice. I didn't practice my batting as much as I should have. I reflect on my performance and believe I could have done better.
"By far, my greatest century came in my second Test [against Sri Lanka in Leeds in 2014]. At the time, I didn't even glance at my bowling. I just reasoned that if I get a couple of overs, joyful days would follow. However, my approach with the bat was different. As a batter, I was myself.
"I feel a little wasted thwarting the order. It is not simple. I shuffled the order a great deal and believe that anybody, at times, would be pretty unstable.
I certainly believe that some of my batting was squandered however could have done a better job. I'm sure I could have hit a few more Test hundreds.
"I remember playing New Zealand [at Lord's in 2015] and Ben Stokes having that incredible Test. I was batting at No. 6 and he was hitting at No. 8. I believe I scored about 60 in my most recent Test at No. 6 in Barbados. However, Alastair Cook said, 'I understand you're doing well, but we're going to switch things around because we believe Stokesy can contribute more.' It was discouraging. I wouldn't say I was certain that was the correct choice.
"Clearly, Stokesy developed into an incredible player. However, I sometimes feel as if it might have been me had I been given a bit more of a run there. I wished I could have batted higher in the order but didn't always have the temperament or skill, however, I'm certain that if given a chance to run someplace for a long, I would have been great.
For more blogs, you can visit our sports section here.